Link to your individual collections by creating a new linklist in the Navigation section of the admin.
You can then have it appear here by choosing your new linklist under Customize Theme / Sidebar.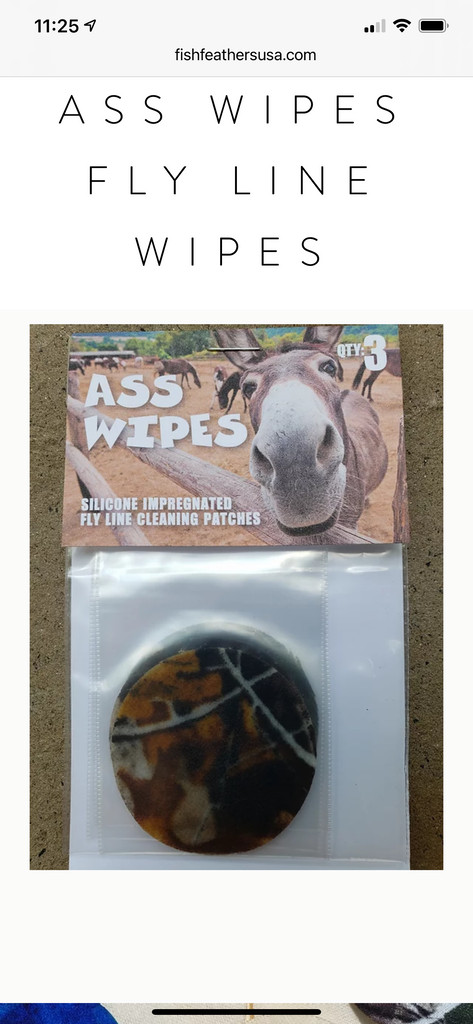 ---
Whether you're an industry professional or a weekend warrior, you will not find a better performing or easier to use line prep system than Fish Feathers and Ass Wipes line wipe products.
​
Reusable, Silicone Impregnated Fly Line Wipes are available in your choice of three colors and two package options.  Made to carry in a pocket with no mess.
---
Share this Product