Link to your individual collections by creating a new linklist in the Navigation section of the admin.
You can then have it appear here by choosing your new linklist under Customize Theme / Sidebar.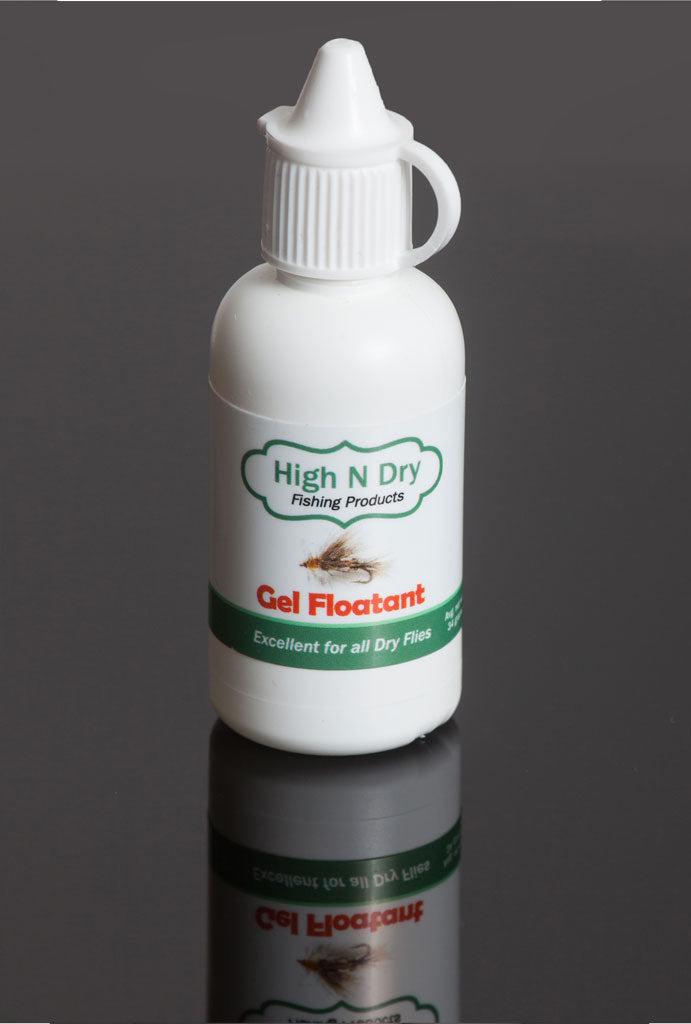 ---
Our Gel floatant was designed with special and unique materials, and is specifically for those fly-fishers that prefer to dress their flies with their fingers.  This floatant works well on all flies, including those tied with CDC materials.  Our field and lab tests show it to be the best performing floatant available and it is not flammable, it contains no organic solvents, 100% solids and is environmentally friendly.
The floatant is delivered in a Low-Density Polyethylene (LDPE) bottle.  This packaging allows for the maximum control of the desired amount of floatant to be applied.  The Cap is attached to the Container to allow the fly fisher minimum distraction when applying floatants.  A full 34 grams of pure floatant is provided in a 1 oz. container, instead of a ½ oz. (about 15 grams) provided by most of our competitors.  Our suggested Retail Price of $9.99 provides fly fishers with an excellent value.
---
Share this Product
---
More from this collection