Link to your individual collections by creating a new linklist in the Navigation section of the admin.
You can then have it appear here by choosing your new linklist under Customize Theme / Sidebar.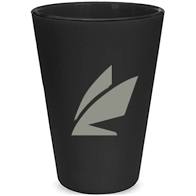 ---
Add a little extra win to your next chin-chin. Colorful, unbreakable shot glasses ready to knock back goodness whenever the mood strikes - when you're traveling, on the mountain, by the water, and of course in the kitchen. Best bottle topper you'll ever own. Grab a glow-in-the-dark silicone shot glass for night time adventures in camping, hot tubbing and dance partying, just to name a few.

Features & Benefits
Silipints are safe for the microwave, dishwasher, freezer & more. They can hold hot & cold beverages. Avoid spills with the insane no-slip base. Silipints will not break, crack, chip, dent, fade or scratch.


---
Share this Product