Link to your individual collections by creating a new linklist in the Navigation section of the admin.
You can then have it appear here by choosing your new linklist under Customize Theme / Sidebar.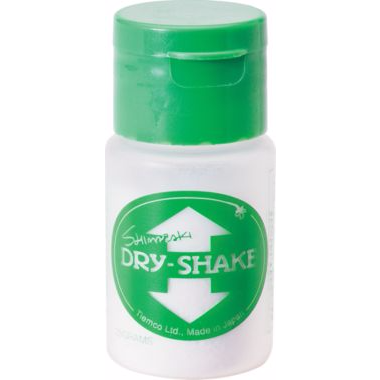 ---
Umpqua Shimazaki™ Dry Shake
Water-repellent powder
Dry and recondition your flies
Ensures flies ride high for realistic presentations
Drop your fly into the Umpqua Shimazaki Dry Shake container (with the leader attached) and shake. This desiccant, water-repellent powder will dry and recondition your fly to ride high on the water for a realistic presentation.
Available:
Shimazaki Dry Shake – Size: 1/2 oz.
Dry Shake Refill – Per 2.
Dry Shake Powder Keg – Mega size carries 2.5 times the amount of Dry Shake for easy use. 2.2 oz.
---
Share this Product
---
More from this collection